UGears Tower Windmill Wood Model Kit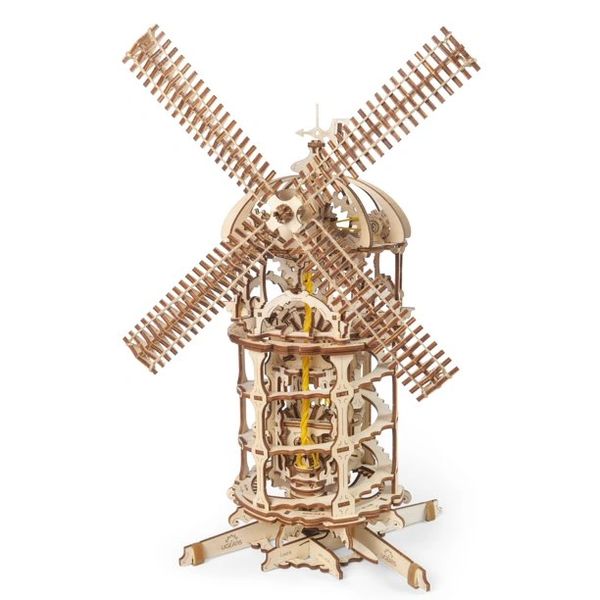 UGears Tower Windmill Wood Model Kit
UGears Tower Windmill is a fully functioning miniature replica of this world's oldest mechanical invention. The earliest recorded reference of using the windmills goes back to the 1st century Greece. However, UGears toy designers got their inspiration from an early 17th century England. The Windmill Tower is an exact replica of a cylindrical stowntower windmill, built right outside the village of Charleston, Warwick county, in 19623-33. Interesting to know, that this particular windmill was restored in 1974 and remains the earliest tower mill in England to retain its working parts.
The model is powered up by a removable rubber-band motor, that activates the blades by the screw conveyor and the gear transmission. Once the motor is removed, the Windmill will continue to work, allowing to observe the fine working mechanism in great details.
Though based on 17th English classics, this model of post-medieval stone towers is spiced up with figurines of a famous duo of Spanish literature: Ingenious Nobleman Don Quixote and his quirky companion Sancho Panza.