Hobby Bench Stores opened the first store in Phoenix, Arizona in May, 1976. Founders and owners have been well-known in the hobby industry since the early 1960's. Lee was one of the early pioneers in the model rocket industry. A college business project led him to the creation of the first rocket manufacturing plant specializing in the manufacture of model rocket kits and rocket motors. Centuri Engineering shook up the model rocket industry with its innovative scale designs and quality construction. They were most well known for manufacturing a variety of rocket kits which became a staple for most young people who have now passed this fun, educational hobby onto their children and grandchildren.  Millions of people, young and old alike have been fascinated with this hobby for over 50 years and continue to enjoy it today.  We hear stories all the time about people who enjoyed rockets as a child, who now share that hobby with their children.
In 1976, the first Hobby Bench was opened at 19th Avenue and Northern in Phoenix, AZ.  Over the next 20 years, it grew to 5 stores strong.  In 2020, we now have two stores in the Phoenix/Glendale area.  Hobby Bench has since become known for the well-stocked, wide variety of hobbies, crafts, toys & more. From ages 9 to 99, there is something for everyone at Hobby Bench.  Today, Hobby Bench is still going strong, still family owned and operated, now managed by two of the next generation, Cindy and Shari.
Hobby Bench Stores is staffed with helpful and courteous team, who have extensive experience with radio control, model building, rocketry, model railroading, science, toys, games, puzzles, art supplies, craft supplies, educational kits, collectible dolls and much, much more.
There is something for everyone at Hobby Bench. Thank you for visiting our website. We appreciate your business, and look forward to serving all of your future hobby and craft needs. Our knowledgeable and helpful staff will gladly answer any questions you may have.  
2 Locations to Serve You
19th Avenue & Northern 
(NW corner)
Phoenix, AZ 85021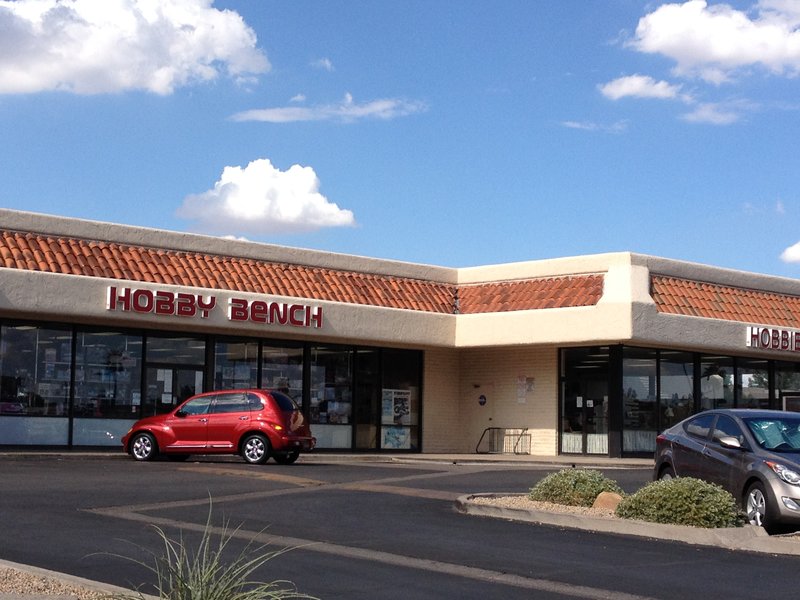 or
43rd Avenue & Bell  
(NE corner)
Glendale, AZ 85308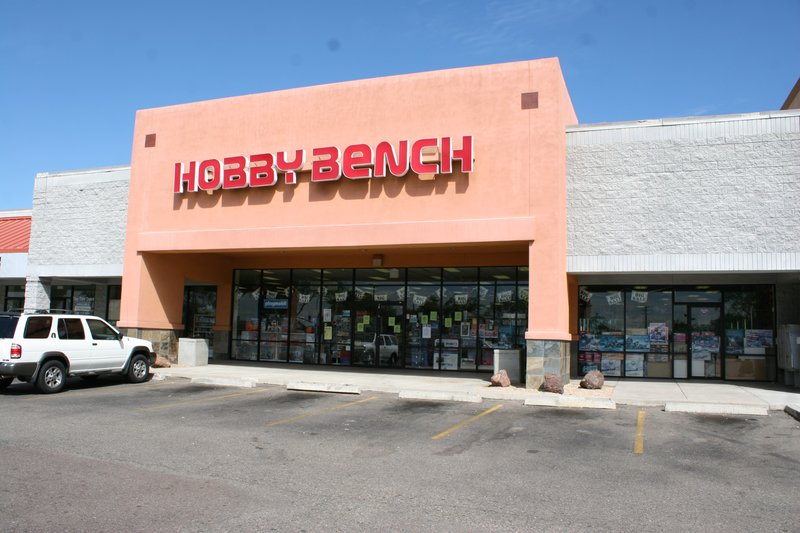 Thank you for your support for almost 45 years!!