SLASH 4X4 ULTIMATE 1/10 Brushless Pro Short Course Race Truck 68077-4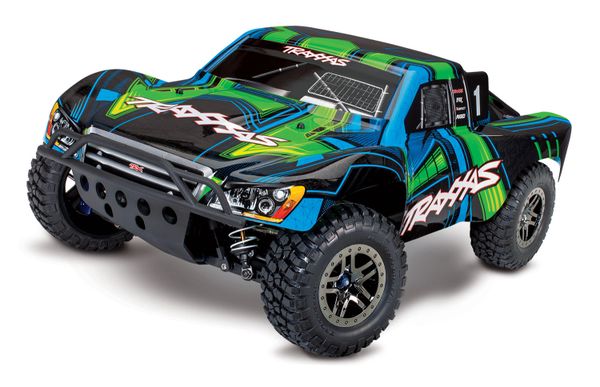 SLASH 4X4 ULTIMATE 1/10 Brushless Pro Short Course Race Truck 68077-4
Slash 4X4 Ultimate comes fully-assembled with the TQi 2.4GHz radio system and Wireless Module, telemetry sensors, Velineon brushless power, fully painted and decaled body, and securely glued tires. Simply add the battery or Completer Pack of your choice to start the full-throttle action! We back the Slash 4X4 Ultimate and all of our products with top-notch support that is second to none. A staff of skilled representatives is on hand to answer your questions via phone, website, or e-mail. Unmatched parts support allows Slash 4X4 Ultimate to be serviced with parts, accessories, and support from thousands of hobby dealers worldwide. Your investment is also protected by the Traxxas Lifetime Electronics Warranty. Traxxas goes the extra mile to ensure that your RC experience is easy and fun (and fast!).
MODEL 68077-4: Fully assembled, Ready-To-Race® with Traxxas Stability Management®, 2.4GHz radio system with Traxxas Link™ Wireless Module, Velineon® Brushless Power System,
and ProGraphix™ painted body.