Nature Explorer Ant Condo Ant Habitat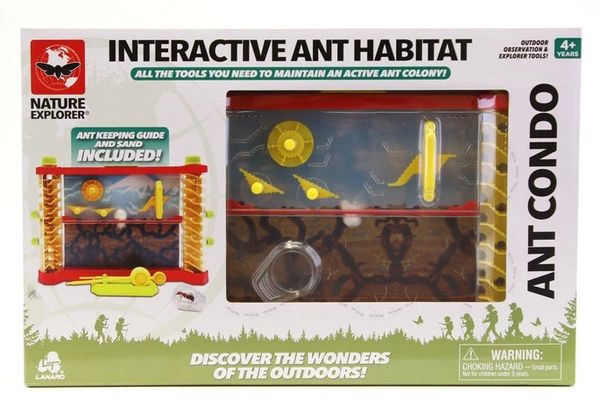 Nature Explorer Ant Condo Ant Habitat
Discover the wonders of the outdoors with this interactive ant habitat to observe ants in action (ants not included)! Comes with all the tools you need to maintain an active ant colony. Includes ant habitat, connection tube, tunneling probe, bag of sand, water dropper, stand, magnifying lens and ant keeping guidebook to teach you all about the amazing creatures you'll be observing.
Outdoor observation and explorer tools
Recommended for age 4 years and up
Ready for hours of fun!