Citation Patriot Flying Model Rocket Kit #652

Citation Patriot Flying Model Rocket Kit #652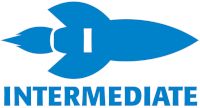 BUILD YOUR OWN ROCKET: Nothing compares to the thrill of building and launching your own fully functional, FLYING model rocket. Great as a new favorite pass-time or for budding scientists and engineers, Estes rocket kits help kids and adults learn about high-flying space vehicles.

SKILL LEVEL: The Citation Patriot is an Intermediate level rocket which will help a budding rocketeer develop some basic model building and finishing skills.

RECOMMENDED ENGINES: B4-2, B6-2, B6-4, C6-5 PROJECTED ALTITUDE: 600 ft. (183m)

ESTIMATED ASSEMBLY TIME: 1 Hour

LAUNCH SYSTEM: Porta-Pad II and Electron Beam Launch Controller. AGES: Estes model rocketry is recommended for boys and girls ages 10+ with adult supervision for those under 12, and rocketeers of all ages.