Bull Pup 12D Rocket Kit #7000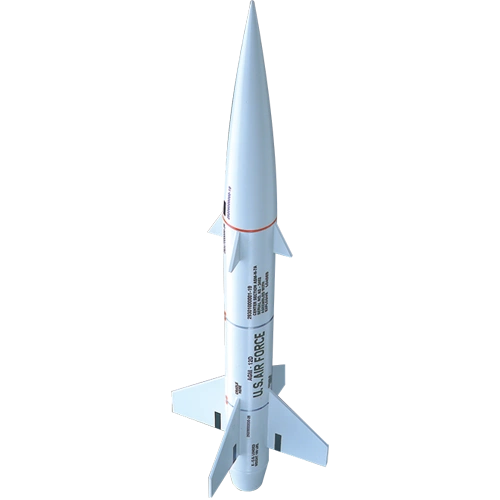 Bull Pup 12D Rocket Kit #7000
(Formerly Skill Level 2)


For all you sport scale enthusiasts, this one's for you! The Estes Bull Pup 12D is a highly detailed version of the USAF AGM-12D Bull Pup air to ground missile. First developed in the 1950s, the Bull Pup was used in combat until the 1970s. Over 30,000 Bull Pups were built and used until it was decommissioned in the mid 80s. If you're just getting started in scale model rockets, the Bull Pup 12D is a great kit to develop your scale model building skills.
This kit comes with a large diameter, single piece body tube, high quality molded plastic tail and nose cone, laser cut wood fins and authentic full color waterslide decals. Standing 15.6 inches tall, this rocket can pack a ballistic punch by reaching almost 675 feet on Estes standard model rocket engines and recovering with a colorful 12 inch parachute. 
WHAT YOU NEED TO BUILD: Scissors, pencil, ruler, fine sandpaper, carpenter's glue, plastic cement, hobby knife, masking tape, primer (white), paint (white) and clear coat (optional). (Tools, construction and finishing supplies not included.)
WHAT YOU NEED TO LAUNCH (sold separately): Estes Porta-Pad II Launch Pad and Electron Beam Launch Controller, Estes model rocket engines, starters and recovery wadding.  Four 1.5V high quality AA alkaline batteries are also required for launch controller (not included).